Fellow Saloner Lesa was discussing staycations over at her site today – a staycation is where you stay at home but travel with the aid of a book.
I thought this was an interesting idea and that I would share my travels with you all.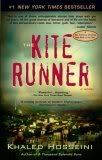 On Sunday I boarded a train from Bristol to London – and found myself transported to Kabul, Afghanistan with Khaled Hosseini's The Kite Runner. This is a truly amazing book and I recommend that you all make sure you read it if you haven't already.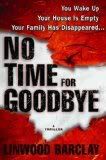 On Monday I boarded the train back to Bristol and found myself in Connecticut with Linwood Barclay's fast-paced thriller, No Time for Goodbye. I honestly couldn't put this book down, I stopped reading it long enough to make the journey home from the train station and eat some dinner – and then I snuggled upon the couch and read through to the end. A great book full of twists and turns.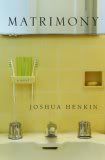 During the week I've been travelling through college towns with Joshua Henkin's Matrimony. This book covers a lot of ground, New York City, Northington – MA, California, Iowa City and Ann Abor – Michigan. I've never heard of Ann Arbor before but strangely it was also mentioned in my last book of the week…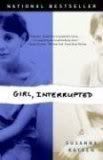 Last night I picked up Girl, Interrupted by Susanna Kaysen; a frank look at a psychiatric hospital in Cambridge, Massachusetts. Kaysen's memoir is frank and insightful and another book I'd recommend.
*phew* after all that travelling I'm quite exhausted and in need of a vacation! This afternoon I have plans to go back to Green Gables on Prince Edward Island.
What about you? Where have your books taken you this week?
Oh – if you're interested in any of my reviews simply click on the book images  – Happy Sunday!
Related articles by Zemanta